What is a VPA and what are the benefits for me?
VPA stands for "Virtual Personal Assistant". VPAs support their customers by providing secretarial, concierge, office help and personal assistant services on demand on a long-term basis for business and private tasks that are carried out on the PC, phone or online. 
So, your VPA will always be the same person at my-vpa. Your assistant will get to know the way you work and the kind of tasks you deal with. All this makes for an effective cooperation. Your VPA is also highly trained and speaks your language. This enables you to delegate tasks efficiently. The best thing about my-vpa is that your VPA is available on demand via the my-vpa app. Whenever you require assistance, you can delegate a task to your VPA in the blink of an eye using the my-vpa app > See demo
What is my-vpa Sales Assistance?
Sales Assistance at my-vpa includes all assistance activities that support sales. This includes, in particular, the acquisition of new clients by phone, acquiring new clients through cold-calling, and in-house sales activitiesReturn to homepage
More questions are answered here...
The most important questions and answers can be found in our FAQ. Please get in touch with us if you have any questions.
Delegate a wide range of tasks to our Sales Assistants
After being briefed by you, your VPA will carry out tasks in the areas listed below to your specifications. Your Sales Assistant will be your VPA if they have sales experience. Otherwise, we'll assign you a Sales Assistant as well.
TeleSales & TeleMarketing Assistenz
Under your supervision and guidance, your VPA will conduct cold calling for new customer acquisition and telephone campaigns with your existing customers. For a successful start of your sales projects we need always a target contact list and a telephone guideline to be able to carry out the calls according to your wishes. Both can of course be compiled in cooperation with the VPA. If you do not have a VoIP system for the phone calls, we offer you the possibility of setting up an individual telephone system. You can find more information about this on the right side under the Add Ons.
sales-office work assistance
Your VPA carries out preliminary sales activities for you, such as target group and decision-maker research.
sales assistance
Under your supervision, your VPA will assist you in identifying and contacting sales partners.
Expert research
Need an expert who can carry out tasks for you independently with no instruction and can also advise you on the implementation of the task? Your VPA can help you by carrying out extensive research on the customary e-lancing platforms to find you a suitable expert. You will receive an overview of the profiles of experts that are suited to your tasks. If required, your VPA can also research relevant offers from these experts.
Add Ons
We offer the following add ons to our services, which you can add to any task.
Telephone system
We provide a professional telephone system that you can adapt to the tasks you carry out on the phone. The following configurations are available:
Use your VPA's extension, without a personalised answering machine (AM). No additional costs.
Have your very own my-vpa extension with a personalised AM

Integrate your recorded message (mp3 format): €19.90
Have your VPA record a message: €49.90
Have a professional record a message: €249

Use your own telephone number, which we'll configure in our telephone system: €99 (plus above-mentioned charges for use of AM if applicable; setup subject to technical feasibility)
Use your own country-specific telephone number, which we'll set up for you: €99 (plus above-mentioned charge for use of AM, if applicable)
Please contact your VPA to order the add-ons mentioned above.
Telephone tasks
For any task that requires a phone call, 15min of call time per working hour is included. For tasks that require more than 15min of phone call per working hour, the hourly rate increases by a factor of 0.2 for phone calls within Germany and by a factor of 0.3 for phone calls within the EU. For calls outside the EU, we will provide you with an individual quote.
Example:
You have purchased a 100 hour package with an hourly rate of 18,90€.
Your VPA makes a one hour call for you to Germany
We charge you for this task 18,90€ x 1 x 1,2 = 22,68€.
So for the telephone costs we charge you 3,38€ / hour.
Team and project assistance
Do you have a larger project for which you need several assistants? Then we recommend to use our Project Assistants.
In such cases, you can book our team management and project management assistance in addition. We recruit and train assistants according to your specifications and, upon your request, pass this team onto one of our Project Assistants. These activities are charged at an hourly rate of 1.8. A lead time of approx. 3–4 weeks should be scheduled for recruiting.
Weekend and holiday work
Do you need a task to be completed over the weekend at short notice or have tasks that need to be completed specifically on weekends or holidays?
In this case, you can order the processing of tasks on weekends and holidays with a lead time of 3 working days. These activities are charged at 1.7 times the hourly rate.
Bonus
Were you satisfied with your assistant's work or want to increase the hourly rate for a particular task? You can send him/her a bonus in the form of working hours or adapt the hourly rate to what you think is appropriate for each individual task.
Fixed shifts & periods
For ongoing tasks that are to be processed on specific days, your VPA completes the task flexibly and once within 24h of the defined days. By booking the add-on "Fixed shifts & time periods" you can set the processing to a certain daily period or time of day. To ensure that the VPA is exclusively available for you at the agreed times, the minimum working time for "Fixed shifts & periods" is one working hour per agreed weekday and the cancellation period is 2 weeks.
Example: Your VPA is to process an e-mail account Monday to Friday 1x per day.
Option 1: Your VPA is completely free when on the day he processes the e-mails. For this case the booking of the add-on "Fixed shifts & periods" is not necessary.
Billing: The working time that is spent on processing.
Option 2 fixed time: your VPA should process the emails from Mon-Fri at 10am. For this case the booking of the add-on "Fixed shifts & periods" is necessary.
Billing: Minimum 1 working hour, maximum the working time beyond that.
Option 3 fixed period: Your VPA should process the e-mails from Mon-Fri in the period 8-14 o'clock. In this case, the booking of the add-on "Fixed shifts & periods" is necessary.
Billing: Minimum 1 working hour, maximum the working time beyond that.
Option 4 fixed shift: Your VPA should always process your e-mails from Mon-Fri from 10-13 o'clock. For this case the booking of the add-on "Fixed shifts & periods" is necessary.
Billing: 3 working hours per day.
When you post your associated task in the app after registering with us, we ask you to briefly inform us in the task description which of the 4 options you have chosen. We will then assign you a suitable VPA based on your info.
Billing information
A sales task is billed at 1.8 times the hourly rate. You can find an example below:
Example of how sales tasks are billed:
If you bought a 100 hour package from us and your assistant needed 1 hour for the task, you pay for this task 35,82 €. This is calculated as follows:
Task example: "Call potential customers."
Hourly rate of a package of 100h = 19,90 €
Duration of the sales task in hours: 1
Sales tasks fall within the task area of "Sales" and are charged at 1.8 times the hourly rate: 19,90 x 1 x 1.8 = 35,82 € (plus VAT)
Further information
For even more info see our FAQ
What is a virtual service?
Behind the scenes of my-vpa's virtual services are "real" people, whom we call Virtual Personal Assistants (VPAs). Using our my-vpa Cloud Management Platform, you can work together with these virtual coworkers on a particular topic or in teams. In our virtual back office service, you'll be able to work with assistants who are professionally trained in back office support.
My-vpa's quality promise
Our Virtual Personal Assistants speak English, possess prior knowledge of the subject area of the task in question and are professionally managed by us. They are available on demand without fixed costs and can be contacted for additional support whenever you need it.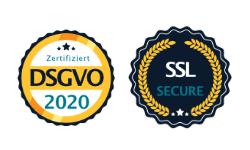 Your VPA can assist you in five additional task areas, if needed
Click on any of the unchecked task areas to get more information