What is a VPA and what are the benefits for me?
VPA stands for "Virtual Personal Assistant". VPAs support their clients by providing secretarial, concierge, office helper and personal assistant services on demand on a long-term basis for business and private tasks that are carried out on the PC, phone or online. 
So, your VPA will always be the same person at my-vpa. Your assistant will get to know the way you work and the kind of tasks you deal with. All this makes for an effective collaboration. Your VPA is also highly trained and speaks your language. This enables you to delegate tasks efficiently. The best thing about my-vpa is that your VPA is available on demand via the my-vpa app. Whenever you need an extra pair of hands, you can quickly outsource a task to your VPA using the my-vpa app.
How do I delegate a task to my VPA?
Thanks to the my-vpa app, you can delegate tasks in an easy and structured manner using voice messages, text chat and documents. You also specify a time budget and a deadline. Done! The task will now appear in your task list. If you so wish, you can also create projects to which you can assign tasks. You always decide what will be worked on and for how long. If you'd prefer, you can also assign a task in a personal meeting. → View demo
More questions are answered here...
You can find the most frequently asked questions and answers to them in our FAQ. Please feel free to contact us if you can't find the answer to your question.
Support of the entire process chain in the area of e-commerce
Our Virtual Assistance Service will support you throughout the entire e-commerce process chain.
Our fully qualified assistants will support you, for instance, in managing your online shop by creating and managing products, setting and adapting prices, creating SEO-optimised product texts, and much more.
We work with a wide range of shop solutions, such as Shopify, WooCommerce, Plentymarkets and Shopware.
In addition, my-vpa GmbH and all assistants are trained on GDPR provisions and are GDPR-certified.
Secure and encrypted.
Our Cloud Management Platform is hosted in a high-security data processing centre in Frankfurt. All assistants are instructed and trained in standard security practices. my-vpa is GDPR-certified and consistently follows the provisions set out by the German Federal Office for Information Security.
Compatible with your workflows
You have the option of having our assistants work directly on your systems. Using virtual desktops and dedicated VPN connections, you can integrate our Virtual Assistance Service directly into your back office systems. You'll notice an increase in productivity from hour one.
Service level agreements.
We're here to support you in any way we can. We give you the opportunity to agree service level agreements (SLA) with our Virtual Assistance Service. In these SLAs, you can specify when and within what response time our service should respond to your requirements. Please don't hesitate to get in touch.
Nachhaltig
Our Virtual Assistance Service will provide you with a sustainable solution. Our assistants are flexible and will work on your tasks without any overheads. We keep a close eye on our service, so you don't need to worry about tasks going unfinished if VPAs take holiday or sick leave.
What is a virtual service?
Behind the Virtual Services of my-vpa are "real" people, whom we call Virtual Personal Assistants (VPA). Via our my-vpa cloud management platform, you can collaborate with these virtual assistants on a topic or team basis. Our virtual back office service provides you with professionally trained assistants in the back office area.
The my-vpa quality promise
Our Virtual Personal Assistants speak English, possess prior knowledge of the subject area of the task in question and are professionally managed by us. They are available on demand without fixed costs and can be contacted for additional support whenever you need it.
Case Study: So unterstützen wir die BechtleAG bei Ihren E-Commerce Prozessen
Die Bechtle AG ist Europas größtes IT Systemhaus.
As a commercial enterprise in IT products and services, Bechtle AG provides various services which my-vpa assists with:
Central PO box management
SEO support
Team support
Our VPAs work directly on Bechtle AG's systems using a VPN.
We've been working with my-vpa's Virtual Assistance Service since 2017. We can always rely on our colleagues from my-vpa, particularly during peak project times. Working with VPAs is great for us as we can use processes we've already set up and discussed with them again and again without having to brief other colleagues.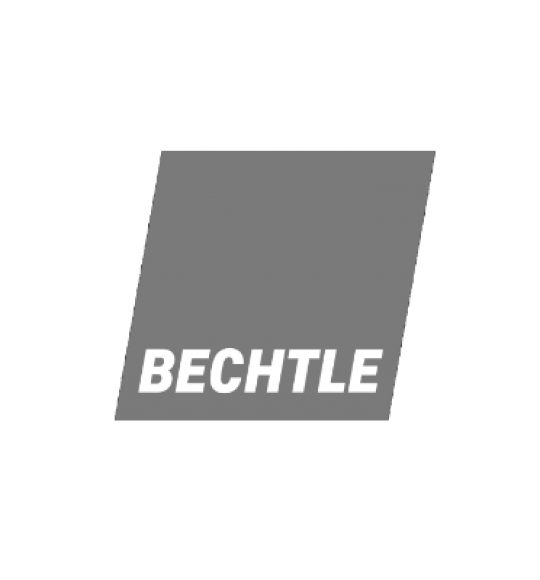 Bechtle AG
IT Systemhaus
Bechtle is Germany's largest IT system house, a strong partner for future-oriented IT architecture, and a leader in IT e-commerce in Europe.
Your VPA will relieve you in these six areas of assistance as needed
In addition to preparatory accounting, your VPA relieves you of numerous other tasks on demand