What is a VPA and what are the benefits for me?
VPA stands for "Virtual Personal Assistant". VPAs support their clients by providing secretarial, concierge, office helper and personal assistant services on demand on a long-term basis for business and private tasks that are carried out on the PC, phone or online. 
So, your VPA will always be the same person at my-vpa. Your assistant will get to know the way you work and the kind of tasks you deal with. All this makes for an effective collaboration. Your VPA is also highly trained and speaks your language. This enables you to delegate tasks efficiently. The best thing about my-vpa is that your VPA is available on demand via the my-vpa app. Whenever you need an extra pair of hands, you can quickly outsource a task to your VPA using the my-vpa app.
How do I delegate a task to my VPA?
Thanks to the my-vpa app, you can delegate tasks in an easy and structured manner using voice messages, text chat and documents. You also specify a time budget and a deadline. Done! The task will now appear in your task list. If you so wish, you can also create projects to which you can assign tasks. You always decide what will be worked on and for how long. If you'd prefer, you can also assign a task in a personal meeting. → View demo
More questions are answered here...
You can find the most frequently asked questions and answers to them in our FAQ. Please feel free to contact us if you can't find the answer to your question.
Take your client management to the next level.
Our virtual assistants are qualified in CRM support.
Automate the manual steps of your CRM system with the virtual service of my-vpa
To keep a client management system, for instance, in a CRM tool, up to date and efficient, manual process steps are always necessary. This is the only way to ensure that your next advertising campaigns, mailing campaigns or new sales measures are sustainable and efficient. However, these manual processes are often neglected because they're time-consuming and inconvenient. Outsource these manual steps to our virtual CRM service and take your client relationship management to a new level. The my-vpa client management service maintains your data directly in your CRM according to your specifications – no technical adjustments needed.
In addition, my-vpa GmbH and all assistants are trained on GDPR provisions and are GDPR-certified.
Secure and encrypted.
Our Cloud Management Platform is hosted in a high-security data processing centre in Frankfurt. All assistants are instructed and trained in standard security practices. my-vpa is GDPR-certified and consistently follows the provisions set out by the German Federal Office for Information Security.
Compatible with your workflows
You have the option of having our assistants work directly on your systems. Using virtual desktops and dedicated VPN connections, you can integrate our Virtual Assistance Service directly into your back office systems. You'll notice an increase in productivity from hour one.
Service level agreements.
We're here to support you in any way we can. We give you the opportunity to agree service level agreements (SLA) with our Virtual Assistance Service. In these SLAs, you can specify when and within what response time our service should respond to your requirements. Please don't hesitate to get in touch.
Nachhaltig
Our Virtual Assistance Service will provide you with a sustainable solution. Our assistants are flexible and will work on your tasks without any overheads. We keep a close eye on our service, so you don't need to worry about tasks going unfinished if VPAs take holiday or sick leave.
What is a virtual service?
Behind the Virtual Services of my-vpa are "real" people, whom we call Virtual Personal Assistants (VPA). Via our my-vpa cloud management platform, you can collaborate with these virtual assistants on a topic or team basis. Our virtual back office service provides you with professionally trained assistants in the back office area.
The my-vpa quality promise
Our Virtual Personal Assistants speak English, possess prior knowledge of the subject area of the task in question and are professionally managed by us. They are available on demand without fixed costs and can be contacted for additional support whenever you need it.
Case Study: How we support Okanda AG in the area of CRM
okanda.com is a portal for booking meeting rooms in real time
Okanda.com was founded in 2014 as a platform for booking meeting rooms in hotels. A portfolio of approx. 2000 meeting rooms that can be booked in real time was put together. These data are stored and maintained in a CRM system along with the booking data. The virtual my-vpa CRM service supported Okanda AG in the following areas:
Onboarding for meeting rooms, including text creation and image editing

Enrichment of client data for the location partner

Subject-based mailshots for clients

Creation of personalised client profiles for marketing measures
VPAs work on the Okanda.com cloud management platform directly and are connected to the Okanda AG teams via a shared folder structure.
The great thing about my-vpa's virtual CRM service is that it's so scalable. Even when the booking and location volumes on our platform increase, we've been able to minimise the time it takes to collect data. Our personal assistant took the initiative to delegate tasks to other VPAs to distribute the workload.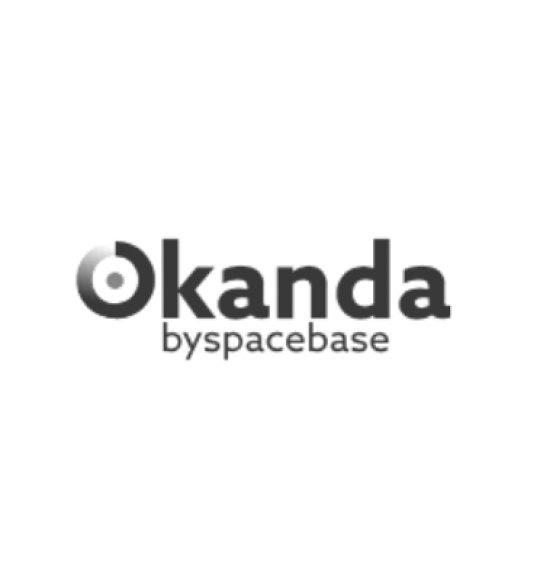 Okanda AG
Booking platform for meeting rooms
Okanda is the biggest player in real-time meeting room bookings in Germany, Austria and Switzerland.
Your VPA will relieve you in these six areas of assistance as needed
In addition to preparatory accounting, your VPA relieves you of numerous other tasks on call