What is a VPA and what are the benefits for me?
VPA steht für "Virtueller Persönlicher Assistent". Ein VPA unterstützt seinen Kunden als Sekretär, Concierge, Bürohilfe und persönlichem Assistent langfristig auf Abruf bei geschäftlichen und privaten Aufgaben, die am PC, Telefon oder Internet erledigt werden. 
Bei my-vpa ist Ihr VPA daher immer dieselbe Person. Ihr Assistent lernt Ihre Arbeitsweise und Ihre Aufgaben kennen. Ergebnis ist eine effektive Zuarbeit. Zudem ist ihr VPA gut ausgebildet und spricht Ihre Sprache. Hierdurch können Sie Aufgaben effizient delegieren. Und das Beste: Ihr VPA steht auf Abruf über die my-vpa App zur Verfügung. Wann immer Sie Unterstützung benötigen, können Sie eine Aufgabe im Handumdrehen über die my-vpa App an Ihren VPA delegieren > Demo ansehen
What is my-vpa Secretarial Assistance?
Secretarial Assistance at my-vpa includes any and all assistance and administrative activities as well as coordination duties that secretaries may need to handle as part of their administrative and office support services. So, they take on a wide range of tasks. The longer a VPA and client work together, the more effective their cooperation is > Return to homepage
More questions are answered here...
You can find the most frequently asked questions and answers to them in our FAQ. Please feel free to contact us if you can't find the answer to your question.
Delegate a wide range of secretarial tasks to your VPA
We will assign you a dedicated Virtual Personal Assistant (VPA) to work as your secretary who is available to you on call.
Internet research, telephone research
Your VPA will conduct professional research to find background info for you on the internet and over the phone. Whether for professional or private purposes.
Office service, secretary services of all kinds
Your VPA will support you by taking those little time-consuming tasks off your hands, such as online shopping, comparing or writing offers, handling project documentation, time tracking and many more.
Scheduling, calendar management
Your VPA will arrange your appointments and/or take care of managing your calendar according to your specifications..
Travel arrangements, event organisation
Your VPA will make arrangements for your business trips, private travel, meetings, office parties, workshops, conferences, and much more.
Translations to more than 100 languages
Your VPA can arrange for all kinds of texts to be translated. Your texts can be translated into over 100 languages thanks to e-lancing.
Transcription: transfer voice message to text
Your VPA translates voice messages (audio/video) into text for you. If required, foreign languages can also be translated into German.

Editing, text correction, proofreading
Your VPA corrects texts of all kinds for you in style, spelling and grammar.

Expert research
Do you need an expert who can complete tasks for you independently and without any guidance from you, and who can also advise you on the content of the task? Your VPA can support you in this and carry out a comprehensive search on the common e-lancing platforms for a suitable expert. As a result, you will receive suitable expert profiles for your tasks. Upon request, your VPA will obtain corresponding offers from these experts for you.
Add Ons
We offer the following add ons to our services, which you can add to any task.
Telephone system
We offer you a professional telephone system that you can customize for your telephone tasks. You have the following configuration options:
You use the extension of your VPA, without individual answering machine (AB). No additional costs.
You use your own my-vpa extension, including individual answering machine.
We integrate your spoken announcement (mp3 format): 19,90€.
You have the announcement recorded by your VPA: 49,90€.
You have the announcement recorded by a professional: 249€
You use your own telephone number, which we configure in our telephone system: 99€ (if necessary plus above mentioned prices for the AB use, setup under technical reservation)
You use a country specific phone number, which we configure for you: 99€ (if necessary plus above mentioned prices for AB usage)
Please contact your VPA to book the above mentioned AddOns.
Translated with www.DeepL.com/Translator (free version)
Telephone tasks
For any tasks that require a phone call, 15min of call time per working hour is included. For tasks that require more than 15min of phone call per working hour, the hourly rate increases by a factor of 0.2 for phone calls within Germany and by a factor of 0.3 for phone calls within the EU. For calls outside the EU we will provide you with an individual quote
Example:
You have purchased a 100 hour package with an hourly rate of 16,90€.
Your VPA makes a one hour call for you to Germany
We charge you for this task 16,90€ x 1 x 1,2 = 20,28€.
So for the telephone costs we charge you 3,38€ / hour.
Team and project assistance
You have a larger project and need several assistants? We recommend using our project assistants for this purpose.
In this case you can add our team management and project control assistance. We recruit and train the assistants according to your specifications and hand over this team, if desired by you, to one of our project assistants. These activities are charged at an hourly rate of 1.8. A lead time of approx. 3-4 weeks is to be planned for the recruitment.
Weekend and holiday work
Do you need a task to be completed over the weekend at short notice or have tasks that need to be completed specifically on weekends or holidays?
For this case you can order the processing of tasks on weekends and holidays with a lead time of 3 working days. These activities are charged at double the hourly rate.
Bonus
You were satisfied with your assistant's work or you want to increase the hourly rate for a task? Then you can always give him a bonus in the form of working hours or adjust the hourly rate according to your wishes for each individual task.
Fixed shifts & periods
For ongoing tasks that are to be processed on specific days, your VPA completes the task flexibly and once within 24h of the defined days. By booking the add-on "Fixed shifts & time periods" you can set the processing to a certain daily period or time of day. To ensure that the VPA is exclusively available for you at the agreed times, the minimum working time for "Fixed shifts & periods" is one working hour per agreed weekday and the cancellation period is 2 weeks.
Example: Your VPA is to process an e-mail account Monday to Friday 1x per day.
Option 1: Your VPA is completely free when on the day he processes the e-mails. For this case the booking of the add-on "Fixed shifts & periods" is not necessary.
Billing: The working time that is spent on processing.
Option 2 fixed time: your VPA should process the emails from Mon-Fri at 10am. For this case the booking of the add-on "Fixed shifts & periods" is necessary.
Billing: Minimum 1 working hour, maximum the working time beyond that.
Option 3 fixed period: Your VPA should process the e-mails from Mon-Fri in the period 8-14 o'clock. In this case, the booking of the add-on "Fixed shifts & periods" is necessary.
Billing: Minimum 1 working hour, maximum the working time beyond that.
Option 4 fixed shift: Your VPA should always process your e-mails from Mon-Fri from 10-13 o'clock. For this case the booking of the add-on "Fixed shifts & periods" is necessary.
Billing: 3 working hours per day.
When you post your associated task in the app after registering with us, we ask you to briefly inform us in the task description which of the 4 options you have chosen. We will then assign you a suitable VPA based on your info.
Billing information
A secretarial task is billed at the simple hourly rate. Below you will find an example:
Example of how secretary tasks are billed:
If you bought a 100 hour package from us and your VPA took 1 hour to complete the task, you will pay for this task 18,90 €. This is calculated as follows:
Task example: "Transcription of an audio recording".
Hourly rate of a package of 100h = 18,90 €
Duration of the research task in hours: 1
Executive VPA tasks and are billed at double the hourly rate: 18,90 x 1 x 1 = 18,90€ (plus VAT).
More information
Even more info in our FAQ
What is a virtual service?
Behind the Virtual Services of my-vpa are "real" people, whom we call Virtual Personal Assistants (VPA). Via our my-vpa cloud management platform, you can collaborate with these virtual assistants on a topic or team basis. Our virtual back office service provides you with professionally trained assistants in the back office area.
My-vpa's quality promise
Our Virtual Personal Assistants speak English, possess prior knowledge of the subject area of the task in question and are professionally managed by us. They are available on demand without fixed costs and can be contacted for additional support whenever you need it.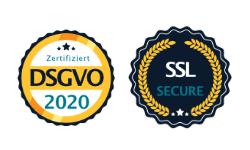 Case Studies
Back office processes are individual in every company. Here we present 6 examples of how our virtual back office service is used.
Your VPA can assist you in five other areas of responsibility as needed
Click on one of the unchecked task areas to get more information